The Wilder Blue meets red and green
Producer and drummer and husband of TWHS English teacher Charity Hughes, Lyndon Hughes always thought he would go out on the road one day. Over the next three months, the "producer by heart" is making that happen as his band, The Wilder Blue, tours across Texas, Missouri, Alabama, and Kentucky.
Music has always been Hughes' way. From being in a band in school, Hughes moved to Arizona in 2007 from Houston to become an Audio Engineer. Hughes learned his trade while working at a recording studio in Los Angeles.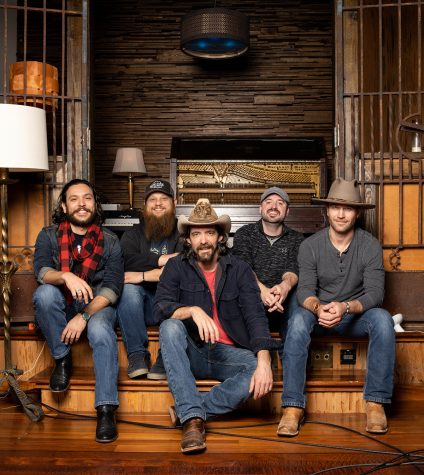 Hughes also enjoys the producing side of music. Charity Hughes has enjoyed watching his music blossom with The Wilder Blue. "As a producer, Lyndon has been able to do this for other artists. He's coached participants on The Voice, including Texas Country Artist, Bri Bagwell and the 2016 winner, Sundance Head. He balances his time between sharing his expertise and empowering others and learning from mentors that keep him growing in his craft," Charity Hughes said.
Working for Texas country music singer Roger Creager, Lyndon Hughes met Zane Williams. Hughes described it as luck when he got off the road with Creager, and Williams was "looking to do something bigger than him". Williams' idea was to have a country band where everyone is contributing.
"It is electric to witness a synergistically collaborative group of artists at work." Charity Hughes said. "When I think of all the sacrifice and toil behind each of their stories, it compels me to keep encouraging students to pursue and refine their gifts."
Williams first pulled Paul Easton, who formerly played with Kevin Fowler. Easton jumped on board and the two started looking for a drummer. That's where Lyndon Hughes comes in. Hughes is a double threat as he is a singing drummer, something very hard to come by. Hughes described this opportunity as "too good to say no to". The three met in Hughes' recording studio in Houston and sang "Dixie Darlin". All three put their vocals on and immediately it was clear "the harmony worked from the beginning".
"We are going to write our lyrics tailored to our sound," Hughes said, but with three quality singers and a drummer, The Wilder Blue needed a bass, banjo, and guitar. For the next two years, they searched to find the next guys to join their group. Perfectly enough, a man named Andy Rogers came to the rescue. Rogers played bass for Zane Williams and is described to play "anything with strings". After an entire year of writing music and the next mixing the album, Sean Rodriguez joined after leaving a project for Bri Bagwell.
Their first album "Hill Country" featured 12 songs. The first three were released as singles, the next three as well, then all 12 songs in May, 2020. Leadman Zane Williams has seven albums under his belt and writes many of the band's songs, writing two-three songs a week. It was recorded old school by using a tape recorder meaning no mistakes, and no quick editing. Their main influence being the Eagles, their goal is to take it back to the 70s. The Wilder Blue pulls inspiration from "The Nitty-Gritty Dirt Bands to Levon Helm, Kacey Musgraves, and John Mayer."
The Wilder Blue's streaming numbers went up when the glorious Luke Combs tweeted "I can't stop listening to this album, it just strikes every chord that I want". That tweet spiked their numbers from 60,000 to 100,000 listeners a month.
With the threat of Covid in May, 2020 The Wilder Blue had to become better at their remote strategy because it was their "only avenue". When their website was developed they live-streamed ticketed concerts on Facebook and Instagram. They were able to keep their bubbles small as if there was no Covid to keep producing music.
The Wilder Blues are a mix of individual talent that creates a mesmerizing sound that has sacrificed family time to perform in front of a crowd.
"The road we've taken hasn't been the simplest, but we've found contentment at each stage knowing that sometimes you must let go of convenience to live into a potential that doesn't fit the norm," Charity Hughes said.
View Comments (2)
Your donation will support the student journalists of The Woodlands High School. Your contribution will allow us to purchase equipment and cover our annual website hosting costs.
About the Contributor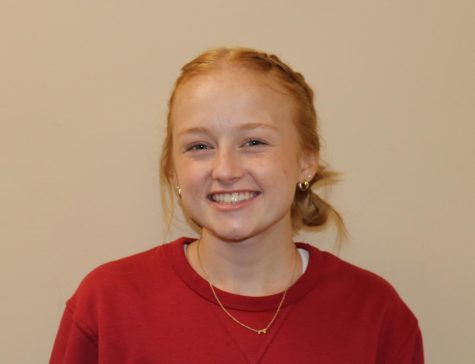 Jae Green, Editor
Jae is a senior. This is her second year on The Caledonian and her first year being an editor. She is also on the Varsity Cross County and Track teams...